Little Wiwa
Lille Verden Marmor Play Mat [Generös]
Lille Verden X Marmor
Lille Verden (Small World)
Welcome to our magical small world, imagined from the innocence of a child. Where all bunnies, bears, deer and foxes wander harmoniously around the woodlands. Alongside the stretch of train tracks, little houses scatter near lakes, surrounded by tall trees and hills to climb. Invigorating the little ones' imagination to play while nurturing ours, as the shade of sage wash unnecessary worries with a calm. Our new collection is tailored for the family; where simplicity meets creativity. The Lille Verden is designed to encourage the little ones to express their imagination and experiences in their unique ways, where anything is possible and endless.

Marmor (Marble)
The elegance of marble is undoubtedly timeless. It carries through time and space, from kitchen, dining, floor, bath, table tops... why not play mat? An instant splash of splendour at any spot it is placed in. This new design is tailored for you; the Marmor is designed with the comfort and safety to suit your little ones, while aesthetically indulging your eyes. 
The minimalist homes must-have.

Please note: The Marmor features ivory white base. For best maintenance, please refer to product care instructions to avoid discolouration. Be sure to handle delicate white products with care! :)


DIMENSIONS:
Generös: 200cm (L) x 140cm (W) x 15mm thick 

MATERIAL: Non toxic TPU Foam
Designed in Australia
BONUS FEATURE: All Little Wiwa play mats come rolled up with 3 Velcro straps in the packaging - these are reusable and sustainable! Handy for when you have to roll them up again for cleaning/ to take them outdoors/ playdates. So be sure not to cut them off ;) 

BEFORE FIRST USE

Ensure that all packaging materials are removed and placed away from little ones.


The mats are rolled up tightly in individual packaging to reduce volumetric shipping weight. Once taken out of the box packaging, unroll the play mat in reverse direction to release minor creasing and for it to relax and settle. Depending on how long the play mat has been rolled in the box, It can take up to a few days. 
There may be stubborn edges/ stronger creases when they are rolled too tight -

 

simply roll it in reverse direction and use the velcro straps to strap it up, leave it overnight, then unroll it and let it face downwards to let it settle naturally. 


Simply wipe clean with soft cleaning cloth and warm soapy water before first use.
PRODUCT CARE INSTRUCTIONS
We highly recommend wiping the mat(s) clean with soft damp cloth for everyday cleaning.
The best way to thoroughly clean the mat is simply using mild (dish) detergent.

 

If soiled, simply use a small amount of detergent and wipe down the entire mat and leave it to dry naturally/ dry with a dry cloth. 
PLEASE NOTE:
Do not use

 

any strong cleaning agents as prolonged use may damage/ discolour the mat. 
Most baby wipes contain fragrance stabilisers which are of alcohol functional groups that act as preservative-like properties. They are certainly antimicrobial but unfortunately alcohol is not suitable to clean TPU materials. Short term use may not show any/much changes however prolonged use may cause discolouration/ weaken the material and cause easy damage.
Please check ingredients listings carefully before use, as some natural sprays/ baby sprays may contain alcohol/ essential oils that are still considered strong degreaser (i.e. Eucalyptus Oils/ Essential Oils). Please avoid these as they may cause discolouration. 

Avoid alcohol/ alkaline based cleaning products to keep discolouration at bay.

 

Prolonged use may weaken the material and cause it to easily tear.
Do not use any sharp or hot objects around the mat, as it may cause puncture damages.
Do not place heavy furniture on the play mat as it may cause puncture damages over time.
Do not leave it in direct sunlight to avoid heat damage and/or discolouration.
Avoid wearing shoes as it may cause puncture damage.
Do not use pens/ permanent ink/ markers on the mat. Ball-point pen marks are not removable.
Not suitable for steam cleaning.
Not suitable for pets as its claws may cause puncture damages.
Customer Reviews
Write a Review
Ask a Question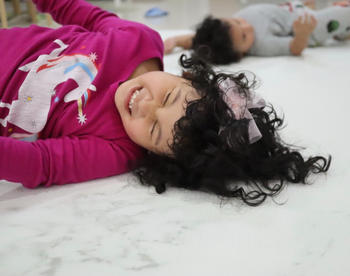 10/31/2020
The Comfiest Mat ever!
We were contemplating on few of the other brands that sells waterproof mat. We decided to go for Little Wiwa as the designs are simple. Easy to go with our decor as well as kids learn better in minimalist environment. My kids loves this mat so much! They can roll and roll and be happy about it. It is so comfortable and made of good quality. My husband already plan to buy the second one!
Shakila A.
Singapore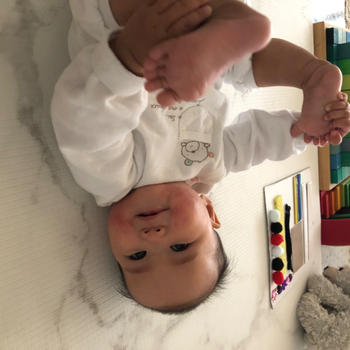 10/28/2020
Moneys worth
The best decision that we made. How we wish we got it earlier. We love its softness and design.
mihnea e.
Australia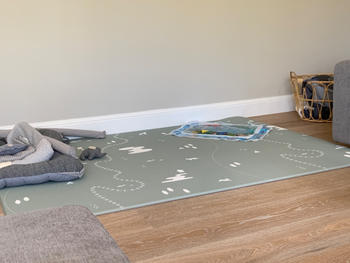 09/17/2020
Love it
Love it. Beautiful material so soft yet firm to encourage bubba to roll and to give my arm and back a break (little bub loves his cuddles :)) The design is so minimalistic it works perfectly with our home. Love how versatile it is being double sided and whats more, I can do my yoga and stretches on it too while keeping bubba company.
Cath R.
Australia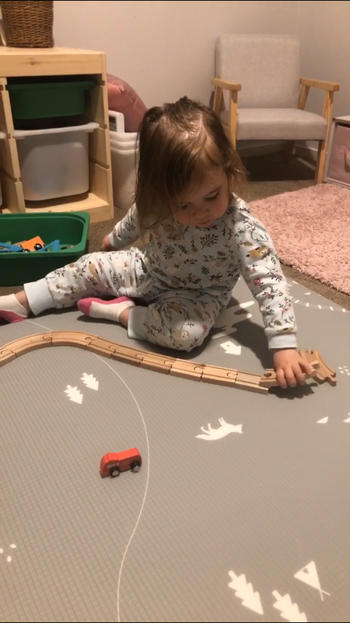 09/16/2020
Love it
If there was a circle version, in a blush colour, I would buy it also for my daughters room! Love our playroom mat
Ashleigh B.
Australia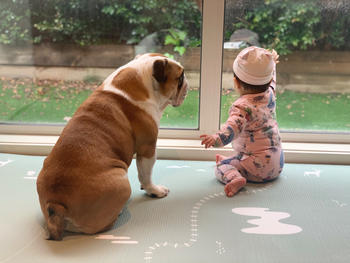 07/17/2020
2nd purchase and really happy with it!
It's my 2nd purchase! We appreciate the amazing customer service from our 1st purchase! She is really patient, responsible and helpful on following up the order. The mat quality is excellent! Yes it is very cold but other than that, it's very great! Perfect for dogs and Bubs!
Eva S.
Australia
07/02/2020
The BEST
was never sure if i could justify buying one of these given all the other equipment bub already has, but she is already playing on this mat more than anything else! she rolls constantly after never rolling before, and easily plays with her all her toys. she can go nappy free and it's no worries if something is spilt. plus it looks lovely in my living room. worth every cent!
Jaimie
Australia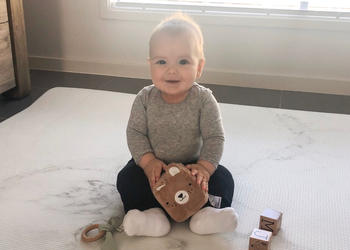 06/20/2020
Practical and stylish
We love our Little Wiwa mat! It is such a nice mat for bubs to sit and play on but it's also such a stylish piece in our living room. Quick delivery too! Thank you :)
Jess S.
Australia
06/18/2020
Love our Mat!
Product is of great quality, service is great and shipping was exceptional.
Cassandra S.
Australia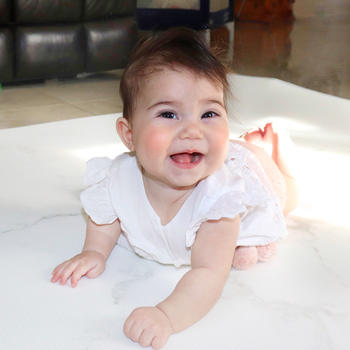 06/18/2020
Classic, On Trend & Very Practical
Ordered this mat in anticipation and it arrived the day bubs was on the crawl! Couldn't have come at a better time, family size means all three of my kids can be on the mat at the same time with room for the baby to crawl. Soft and thick enough for her to be comfortable- we have tiles. Love love love the design I already have a friend who's bought one just from seeing mine x Thank you guys! -Christina
Christina D.
Australia
11/05/2020
Play mat
Absolutely love this play mat, so soft and great colour
Lisa W.
Australia
11/02/2020
My parents loved how classy it looked
No baby, but we bought the mat regardless. The 15mm provides very good cushioning for my elderly folks to be able to sit comfortably on the floor to read newspapers/ lie down for an afternoon nap.
Clara C.
Singapore
11/02/2020
Excellent fast shipping
The mat arrived extremely quickly especially with postage times what they are at the moment. Well packaged. I haven't had the chance to view the mat as it was a baby shower gift for a friend. Very much looking forward to her opening it though
Karlie S.
Australia
09/27/2020
Best purchase this year
This mat has changed our world in our house! It is so soft and lovely. Purchased to give my 6 month old a space to safely play and roll around, it is now used by all members of the family! My four year old loves it to play/ lye on. I love using it for exercise. Thinking about purchasing one for each room of the house :). Couldn't recommend this mat more.
Lucy R.
Australia
09/18/2020
Forever our favourite play mats
This is our third time purchasing a Little Wiwa play mat. Stylish, plush and easy to clean.
Shinta S.
Australia
09/17/2020
Beautiful and functional
This mat has been great super comfy for bubs ! super easy to clean ! Pretty when laid out on the floor for mumma Just a really great functional baby piece that we will have for years to come. Also great when mummy wants to do a quick stretch while bubs is playing. Worth every penny if you can invest in getting one. The only 'issue' is that we have cats so I have to roll the mat up every night so really my issue is with my cats haha.
Michelle E.
Australia
07/19/2020
Love it!
Lille Verden blends beautifully with my home. Great quality with thick padding, it's perfect for my baby who is learning to crawl. Love the stylish reversible marble design & I am so glad to have found a play mat that doesn't make my living room looks like a kid's playroom. Five stars!
Linda .
Singapore
07/10/2020
Great buy
The mat is perfect for my little one. Easy to clean and wonderful cushioned comfort.
Rebecca H.
Australia